The GRIALE research group is pleased to announce the upcoming International Conference on Verbal Humor (CIVH), which will be held in October 23th-25th, 2019 at the University of Alicante (Spain). The GRIALE research group, which promotes the conference, works on verbal humor and irony since 2002 (https://griale.dfelg.ua.es/). This conference will mean the closing of two of our research projects (GENHUMID -FFI2015-64540-C2-1-P (MINECO-FEDER- y GRIALE Observa -PROMETEO 2016/052, Generalitat Valenciana), and the progress of the research project FIGURKID -FFI2016-76047-P (AEI / FEDER, UE). Further, we are convinced that it will be also a great opportunity to bring together several approaches to humor, share knowledge on the latest research on the linguistics of humor and create new research bonds among the researchers.
KEYNOTE SPEAKERS: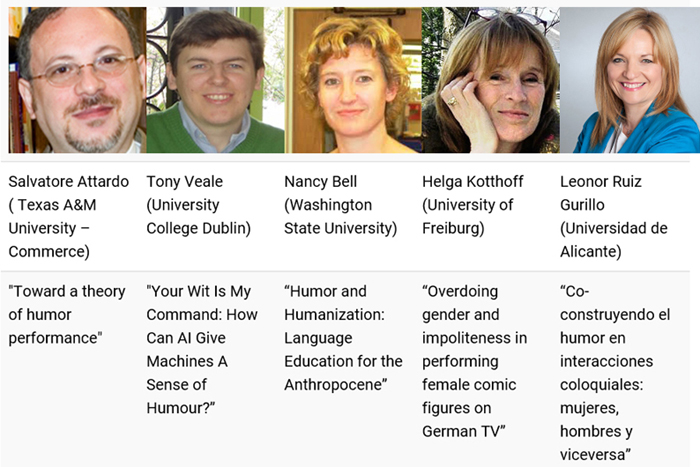 OTHER INVITED SPEAKERS: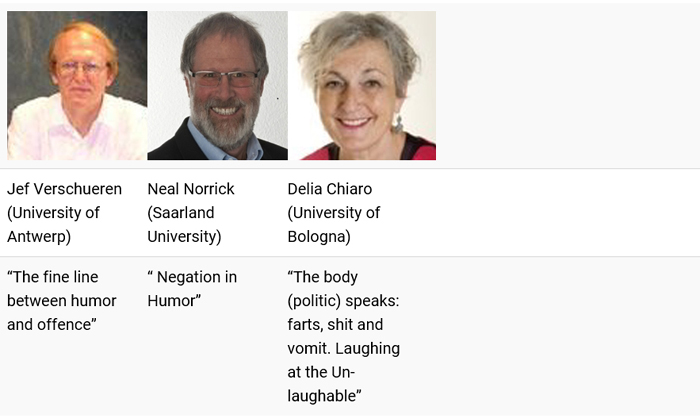 ROUNTABLE "THE LIMITS OF HUMOR":

October, 23th, at 7 pm: (VENUE: Auditorium of the University of Alicante):
TALK INTERVIEW BETWEEN

Stand-up comedy evening

Retrospective exhibition Antología de Humor Social. Organised by Enrique Pérez Penedo (Enrique).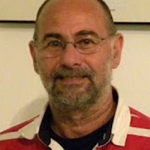 Grupo GRIALE
Dpto. de Filología Española, Lingüística General y Teoría de la Literatura
Facultad de Filosofía y Letras
Campus de San Vicente del Raspeig
Ap. 99 Universidad de Alicante
E-03080 ALICANTE