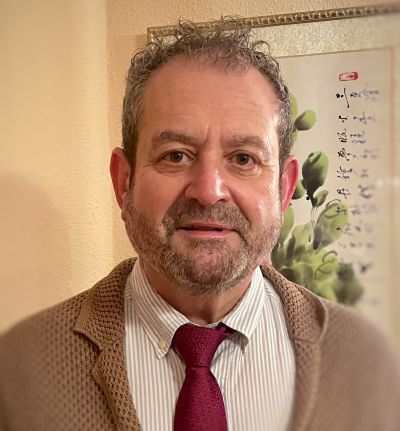 José Joaquín Martínez Egido
University of Alicante
José Joaquín Martínez Egido is an Associate Professor of Spanish Language at the Department of Spanish Philology, General Linguistics and Theory of Literature at the University of Alicante. He is an expert in humour and irony, lexicography and professional genres. Outstanding among all his publications are El humor en los inicios del discurso lexicográfico en español (Onomázein, 41, 2018) and El humor en los primeros materiales de enseñanza del español: el caso de los enunciados fraseológicos en 'Los diálogos apazibles'" (Tonos digital: Revista de Estudios Filológicos, 37, 2019). He is a member of the research groups EPA-IULMA and GRIALE. He also collaborates as a researcher in four projects: "Etiquetaje pragmático para un observatorio de la identidad de mujeres y hombres a través del humor. La plataforma 'OBSERVAHUMOR.COM'" (OBSERVAHUMOR.COM) PROMETEO/2021/079 from the GRIALE research group; "El columnismo lingüístico en la prensa española desde sus orígenes. Análisis multidimensional, caracterización y aplicaciones" (METAPRES-COLING) PID2019-107265GB-100; "El humor interaccional en español. Géneros orales, escritos y tecnológicos" (HUMORACTION) PID2019-107265GB-I00 (MICIN, AEI); and "El discurso metalingüístico sobre 'mujer y lenguaje' en la prensa española. Análisis del debate lingüístico y su repercusión social" (DISMUPREN) (PAIDI 2020).