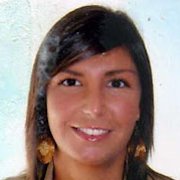 Associate professor
Department of Spanish Philology, General Linguistics and the Theory of Literature (Spanish Language area)
University of Alicante.
G. Angela Mura is associate professor of linguistics at the Department of Spanish Philology, General Linguistics and Theory of Literature at the University of Alicante. She is a doctor in Spanish at Complutense University in Madrid. She holds a Master´s in Teaching Spanish as a Second Language/Foreign Language from the University of Alicante and is a graduate in Foreign Language and Literature from the University of Sassari (Italy) Her main line of research is Spanish phraseology -in terms of contrasting Spanish and Italian, which extends to other areas such as teaching phraseological units in foreign language classes, the language used by young people, irony and humour. One of her most outstanding publications is the book La fraseología del desacuerdo: los esquemas fraseológicos en español (The phraseology of disagreement: phraseological schema in Spanish). (Seville: Edition, University of Seville, 2019). She is a member of GRIALE and the COLA Project (Corpus Oral de Lenguaje Adolescente/ Oral Corpus of Adolescent Language) at the University of Bergen, coordinated by Dr. Annette Myre Jørgensen.