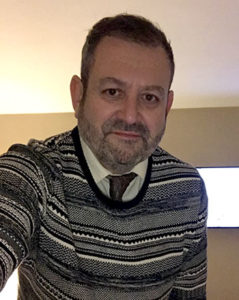 Full professor
Department of Spanish Philology, General Linguistics and the Theory of Literature (Spanish Language area)
University of Alicante.
José Joaquín Martínez Egido is a professor of Spanish Language at the University of Alicante. He has focused his research on a range of topics on Spanish and Italian lexicography for specific purposes, journalistic discourse, irony and humour. Some of his most outstanding works have been Diccionario LID del Turrón (LID dictionary of noughat) (Madrid, LID Publishers) and La obra pedagógica del hispanista Lorenzo Franciosini (un maestro de español en el siglo XVII)/ The pedagogical work of the Hispanic expert Lorenzo Franciosini (a seventeenth-century master of Spanish) (Polimétrica International Scientific Publisher Monza, 2010). He is a member of the EPA-IULMA research group and GRIALE. Various articles of his have been published in journals such as Lingüística Española Actual (Spanish Linguistics Today), Español Actual (Spanish Today), Procedia: Social and Behavioral Sciences, Revista de Lexicografía (Journal of Lexicography), Revista Digital Universitaria (University Digital Journal) and Revista de Investigación de Lingüística (Journal of Linguistics Research).