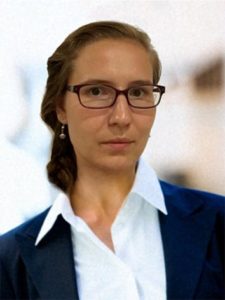 Doctorate in the area of General Linguistics
Department of Spanish Philology, General Linguistics and the Theory of Literature
University of Alicante.
María Belyakova is studying for a doctorate in the Philosophy and Arts doctorate programme: Linguistic Studies at the University of Alicante. Having completed her degree in Philology at Moscow State University for Teachers, she took a Master´s in English and Spanish for specific purposes, as well as a Master´s in Spanish and English as a Second/Foreign language at the University of Alicante. At present, her main research focuses on Russian speakers as an inherited language, teaching of Spanish and English as foreign languages and using irony and humour in the classroom.